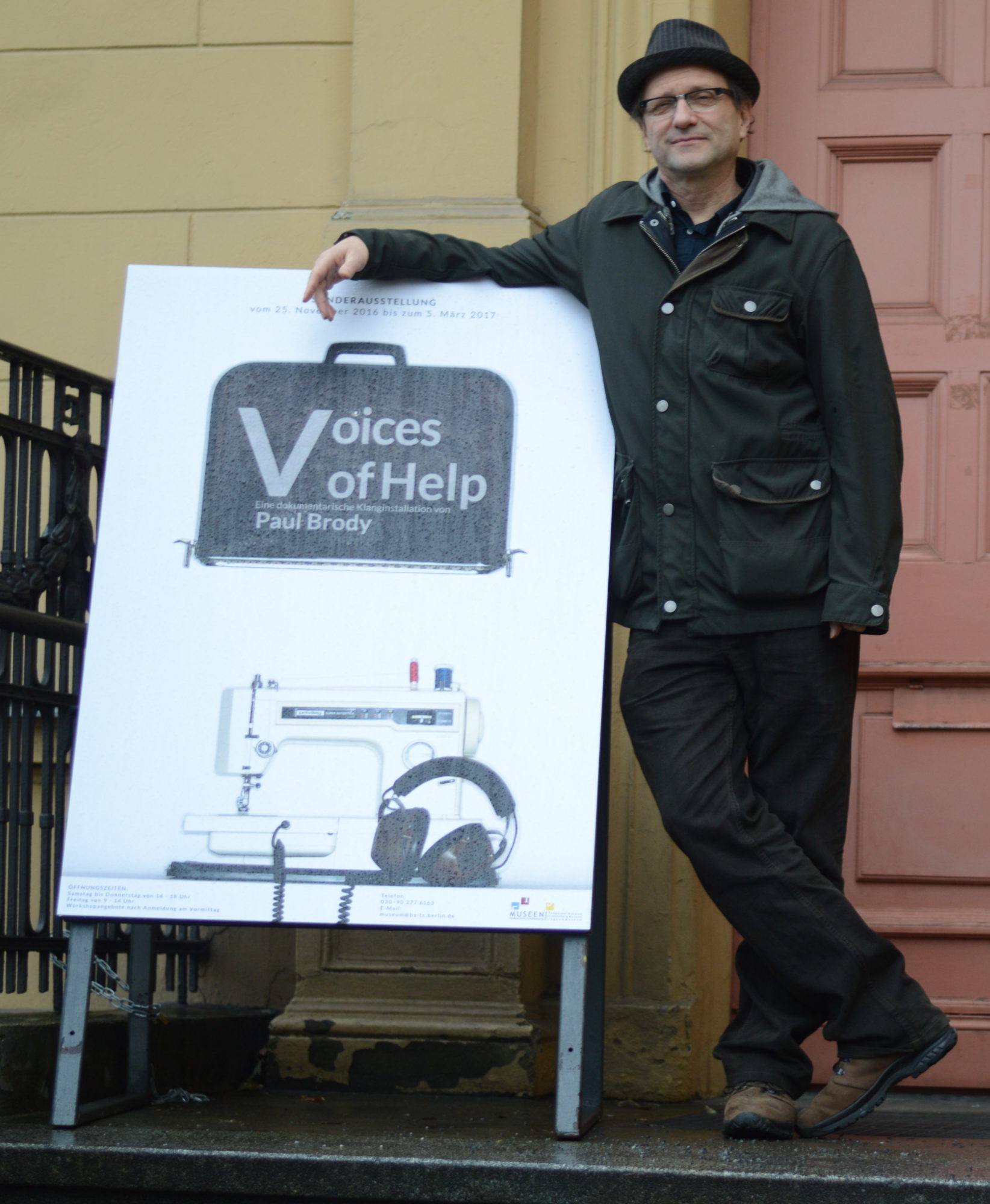 Voices of Help (2016-2917) is a three room documentary sound installation in the Jugend Museum Berlin. The piece explores concepts of help through interviews with community and social workers around a post socialist-communist area of Berlin. (Rote Insel.) The recording of each voice received and instrument that brought out the personal qualities of the interviewees. The first room was dedicated to hearing the stories about how helpers began. The second room explored the tools of professional social workers through collected narratives, the third room was dedicated to those expanding the system of help, mostly by volunteering to help refugees in ways meaningful to the helpers themselves.
The exhibit was inspired by a Studs Terkel curiosity for the neighbourhood where Brody lives, the knowledge that help is not as prominent American culture, and by the fact that people help Brody's mother when she was put on the children's transport as a thirteen year old girl escaping from Nazi Vienna.
Photo Documentary of Voices of Help by Dirk Hasskarl-Please Click on title or picture.