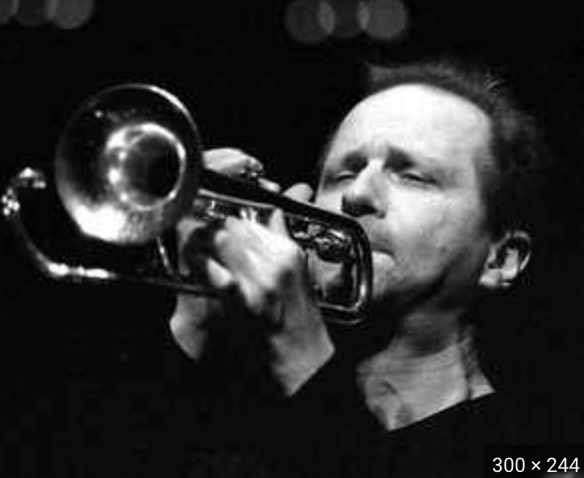 When trumpet player and composer Paul Brody moved from San Francisco to Berlin in the early 90's, he soon began to deny being Jewish. That wasn't due to any shame about his heritage or fears of anti-Semitism, but rather because German journalists were more interested in his family's history as refugees from the Nazis than in his musical ideas. A few years after his arrival, though, Paul found a middle ground that allowed him to both embrace his heritage and be the musician he knew himself to be: a synthesis of klezmer and jazz.
Forming his klezmer-jazz group, Sadawi, forced Paul to engage in a more intimate dialogue with his family history, taking him out of his comfort zone. And performing directly in the shadow of the Holocaust helped the band achieve some success as German philosemitism and the enthusiasm of Berlin audiences for cultures other than their own.
This first-person radio feature, originally produced in German for Germany's WDR radio network, explores Paul's journey to Berlin and his reckoning with his heritage. Along the way, Paul discovers the commonalities between klezmer and the blues while delving deeper into his family's history. He visits synagogues across Berlin, takes Hebrew lessons with a local Rabbi, and travels to Vienna where he tells his story to children at the school his mother attended before she was put on a Kindertransport. Paul learns to communicate, through music, the Jewish tradition of asking questions while embracing his family heritage and discovering new meaning in the tones that come out of the bell of his trumpet.
INTERVIEWEES IN ORDER OF APPEARANCE
Wolf Kompmann: journalist
Maria Brody: Paul's mother
Christopher Blenkinsop
Rabbi Ulrike: Offenberg
Peter Wortsman: Author
Christian Dawid: clarinetist
Sanne Möricke: accordionist
All the contemporary jewish music composed by Paul Brody and played by Sadawi. (Paul Brody: trumpet, Christian Dawid: clarinet, Christian Koegel: guitar, Michael Griener: drums, Jelena Kuljić: singer.